01 Oct 2015
CATALOG PRINTING – To Exhibit Products & Services
Catalog printing is a very popular way to market a company's offerings. An appealing, well-designed catalog can increase sell of the products or services for just about any business. Almost all businesses often use catalogs in their marketing plans. Distributing catalogs are highly persuasive way to boost the sales.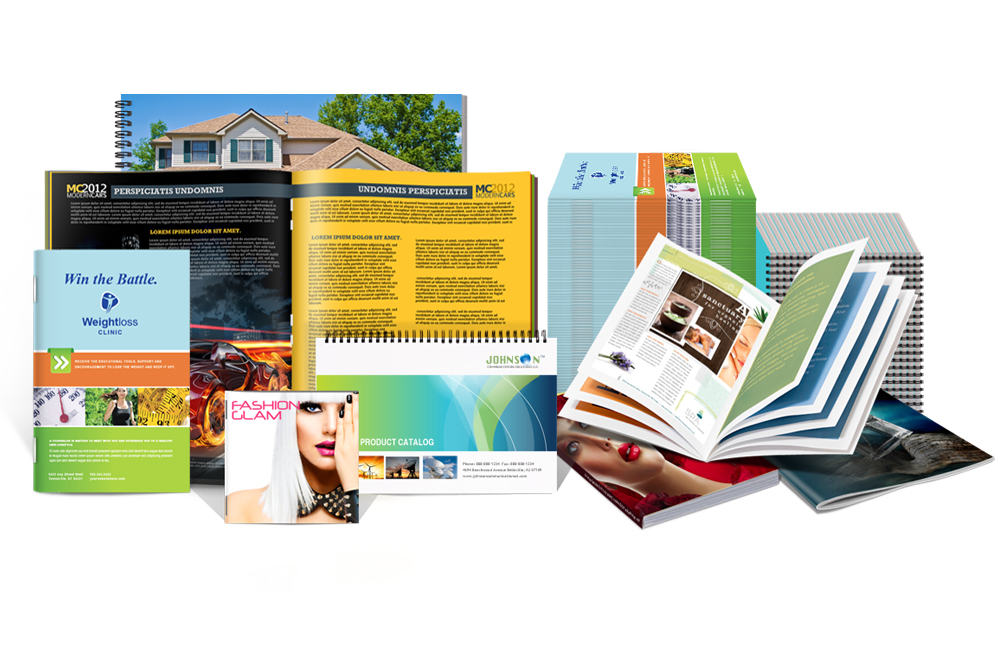 Catalogues Printing Details
Catalogue Size: 8.5″x5.5″ , 6″x9″ , 11″x8.5″ , 12″x9″ , 12″x12″
Paper Stock: For Cover : 300 / 250 gsm gloss/matt card stock / *Self cover
Paper Stock: For Text (Inner) Pages : 80, 90, 100, 110, 130, 170gsm in Matt / Gloss coat
Binding: Centre Pinning, Loop Pinning, Perfect bind.
Fabrication: Gloss/ Matt Lamination is suggested
Printing option:

Full-color both sides
color outside; black- and-white inside; or two color inside
or color outside, special color inside
Products and services can be effective and exquisitely showcased with classic designs & descriptive catalogs. To derive maximum benefit, ample amount of time should be dedicated to planning and creating best possible marketing tool. In catalog printing be sure to spend enough time to develop clear copy. Proofread your copy and double-check it to rectify the information and avoid misspelling, wrong printing, etc.
There are many catalog printing businesses available which are offering thorough printing service from black and white to full-color printing. There are also different processes available for catalog printing, including offset printing, digital printing and web-based printing. Catalogs are used in different and perhaps more supplemental ways such as for businesses to feature sale items, to provide relevant information to the customer to drive them to the company's website or social media pages to find out more. A catalog is just a accumulation of vibrant images designed to attract the targeted audience fall more in love with the brand.
A remarkable feature about a catalog is the ability to exhibit many products or services.